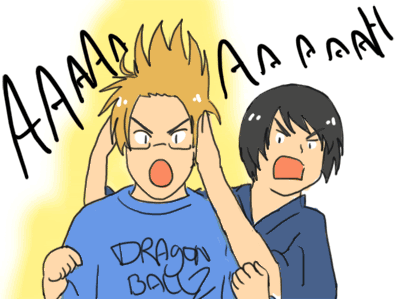 F.A.Q

What do you use for your drawings?
. I use PaintoolSAI and photoshop elements 9
and my tablet is Monoprice 10x6.25 Inch Graphic Drawing Tablet :3

Can i request?
.sorry, you cannot. I get piles and piles of requests so i only do AT (depends on the artist) Collabs and Commissions.

How long does it take to do Commishes and AT's?
.There are times where i'm usually busy or i need to take a break. But i am a fast worker so sometimes it's weeks depending on my life or what kind of commissions i get e.g groups of characters or complicated poses and stuff.
Please DO NOT ask me or remind me, i know what you want and how you want the drawing so be patient.

Can we be buddies?
.Yesh :3

Can i use your artwork for school/work?
You may but give me credit, i don't like people stealing others peoples art work. Plus if the person asks you if you drew one of my artworks and you lied about it? good luck on trying to prove them wrong.

If i did a drawing that was inspired by your work, credit?
.If you need to then that's fine

Will you teach me on how to draw?
.Sorry, i can't teach. i'm self taught so you should do the same.

WHERE ARE YOU FROM?!
England...........I'm Colombian...but i'm considered to be more English according to my family.

COMMISSION F.A.Q
I'LL NOT BE TAKING ANY POINT COMMISSIONS ANYMORE



I do chibi's and OC's.


I do OC'sXCanon but not hardcore stuff like hentai.


I do pixels of any sort but not complicated designed characters like mecha.


I do Yaoi, Yuri, incest, twincest, loli or whatever, no hardcore.

_______________________________________________


I don't do Hentai, hardcore yaoi/yuri or mecha/robots.


I don't design characters for anybody unless you're a close friend.


I don't do realism, only for myself and for practice.


I don't do animals or mythical creatures, only for myself and for practice.


I will not take any poor quality references or any messages telling me which colour to use. Good simple references will do. If you don't have good references or tell me to use my 'imaginations' i will not take your commission,


Anti-pairings or characters, it's not worth my time.


If there's anything about your character design that i don't like or that's complicated i will ignore your request.
________________________________________________